Malka Spigel's Rosh Ballata re-released on vinyl and CD
On 2 November 2018, swim ~ will make its first ever re-release – our 1993 debut, Malka Spigel's Rosh Ballata. The album will be available for the first time on vinyl and digipak CD, fully remastered. You can pre-order here. Note that the sleeves to the CD (left) and LP (right) are subtly different from each other.
Malka Spigel // Rosh Ballata * Release date 2 November 2018
CD (wm100) and vinyl (vwm100)
Tracklisting
01. Rosh Ballata
02. Lisgor Sipor Yashan
03. Kishufim
04. Rotsa Ladat Od
05. Besof Hayom
06. Ain Le'an Lalechet
07.Tethnic
08. Mehamer
09. Yoshvim Al Hamaake
10. Yesitney
11. Hacol Zaram Beyachad
12. Don't Ask Why
13. Kishufim - 2002 version *
14. Hacol Zaram Beyachad - 2014 version *
(* CD only)
Here's the press release…
----------
A welcome reissue for a lost classic of leftfield pop.
Throughout the 1980s, Malka Spigel was the bassist and vocalist with influential post-punk band Minimal Compact. Formed in Amsterdam by three Tel Aviv émigrés, the band produced a series of highly prescient albums and singles. But by 1988, Minimal Compact had dissolved and Spigel began to plot her next move.
Released in 1993, Rosh Ballata proved to be a quantum leap forward from anything she had created before. The album takes its cue from the worlds of shoegaze and trip hop, yet it wears these influences very lightly. More significantly, unlike every other indie record of the era, it was sung in Hebrew.
"Like Bjork, this is not world music but world class pop" - Stephen Dalton in NME
"I'd always written and sung in English, and I think the lyrics I wrote in Hebrew have quite a naive, little girl quality, and it suits the music – which may be part of its charm." - Malka Spigel
Rosh Ballata's overriding mood is one of optimism and unfolding possibilities. This is typified by the sun-drenched glide of Besof Hayom, which is like the soundtrack to an endless hazy summer, while the bright skipping rhythms of Lisgor Sipor Yashan almost suggest Kylie Minogue in a parallel world! But there are moments of shade, too, such as the brooding psychedelic drift of Yestiney and the mesmeric metallic art pop of Rotsa Ladat Od.
"The album became a hybrid of my childhood sense of local music - interesting musicians working in the 70s that I used to hear on the radio - plus the influences of the time we recorded." - Malka Spigel
Spigel worked closely with partner Colin Newman (Wire), writing and recording with input from former Minimal Compact colleague Samy Birnbach, who wrote the lyrics to two songs. Another two songs feature texts by acclaimed poets Anton Shammas and Dahlia Ravikovich.
The album was produced by Newman in the pair's then-home studio in Brussels, and mixed in London following Spigel and Newman's relocation to the UK's capital.
Paradoxically, upon its original release, Rosh Ballata was a much bigger success in Europe than in Israel. Its influence on a new generation of Israeli musicians would not be felt for a decade, but in the UK praise was immediate and unstinting.
"File under 'mystics for the masses'. Or just plain, bloody fab." - Dave Simpson in Melody Maker
Rosh Ballata was the first release on Newman and Spigel's swim ~ label, paving the way for a run of albums and singles that from 1993 onwards captured the best in leftfield electronic pop, techno and post-rock - as well as further releases from Spigel herself. But that's another story…
Rosh Ballata is an album of intelligent but heartfelt internationalist pop. It overflows with ambition and a desire to communicate with the listener, no matter what language they speak.
----------
Watch the video for Hacol Zaram Beyachad here.
Malka Spigel live dates
Rosh Ballata is re-released in tie-in with two shows:
27 October - Piano Festival, Tel Aviv, Israel - SOLD OUT
31 October - Ha Ozen, Tel Aviv, Israel - TICKETS
IMMERSION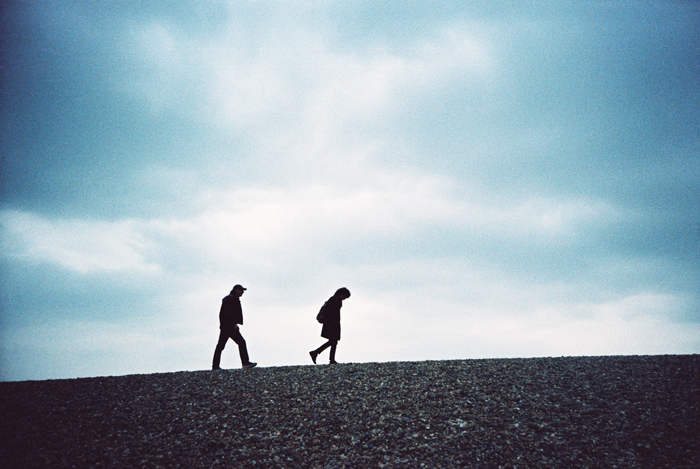 We'd like to thank everyone who came to see us on our epic North American tour this summer (see immersionhq.uk/gigs.html for more info). The gigs were in support of our 2018 release Sleepless, which has received high praise – such as from the Quietus.
There is one upcoming London show for Immersion:
18 October - Paper Dress Vintage, London - TICKETS
Check Immersion's website and Facebook feed for updates regarding further shows.