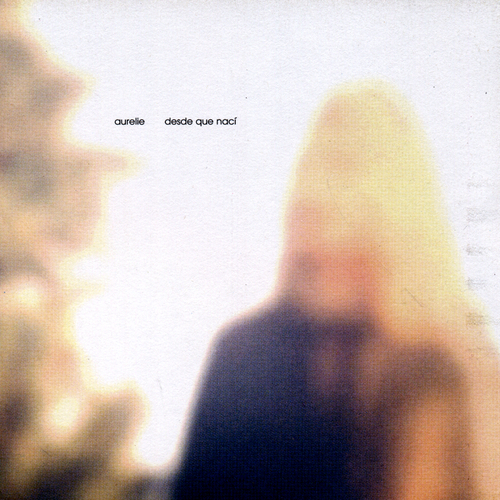 Desde Que Naci
Available Formats
Tracks
Price
Buy
CD Album
9 tracks

£

8.99

Out of stock

Download Album (

MP3

)
9 tracks

£

7.99

Download Album (

FLAC

)
9 tracks

£

7.99
Description
Aurelie - Desde Que Naci
Release date 21 July 2003


In autumn of 2001 two males, living almost precisely at the centre of England, decided upon the
name aurelie to denote their collaboration. The word itself is a common girl's name on the
continent and was chosen purely for its phonetic beauty rather than any inherent meaning. Their
first project was a sike - a nine minute video of monochrome stills which juxtaposed the
crumbling tenements of a Venetian Jewish ghetto against psychiatric units' sterile corridors and
Orwellian seclusion rooms. Its musical accompaniment layered shimmering strings and falsetto
choral lines over delay-drenched guitar and distended, crunching rhythms.
The solitary human voice that seemed to reverberate around these marginal places as if in a
wordless song of exile, is still present in aurelie's debut album desde que nací. Though still
elegiac, their newer work radiates a warmer, hope-tinged glow. As the title of "stateless" would
suggest, aurelie's music (like that of their swim colleague Akatombo) resonates with a feel of
displacement as if they too were strangers in a strange land, made stranger by it being their place
of birth.

However desde que nací is no study in alienation. In songs such as white sun descend and
sea / sky / mountain aurelie seem to gaze upon the physical world with a kind of contentment.
The hum of technological intervention, though never far off, does little to disrupt the music's
organic ambience. Unseen landscapes roll past: sometimes as vast swathes of sound; sometimes as
edgy, abrasive promontories. Although resolutely linear in structure, this record plays as a
resolved whole - as if composed from varied observations of a single vista. Perhaps desde que
nací is an entity in itself, discrete and enclosed. Or perhaps it is an horizontal sweep across
terrain that aurelie are yet to explore. Either way this contemplative sonic work invites listening.

Reviews
"Quiet intropection has rarely been so panoramic or expansive", "the overall feeling is one of
electronic ambience rediscovered & rendered new", "this is Krautrock as you remember it, not how
it was" -
Ken Hollings, The Wire
"Quality ambient music" -
David Stubbs, Uncut
"fuzzy, melancholy, spacious, warm" -
Duncan Bell, Muzik
"music beyond genre boundaries, from a time that wasn't a time" -
Graeme Rowland
Brainwashed
Tracklisting
CD Album (WM25)
Aurelie

- Desde Que Naci

Aurelie

- Divisible By Three

Aurelie

- Mariposa

Aurelie

- Lost Letters

Aurelie

- White Sun Descend

Aurelie

- Stateless

Aurelie

- Sea/Sky/Mountain

Aurelie

- Aetha

Aurelie

- Come To Your Door I Am Here
Download Album (WM25)