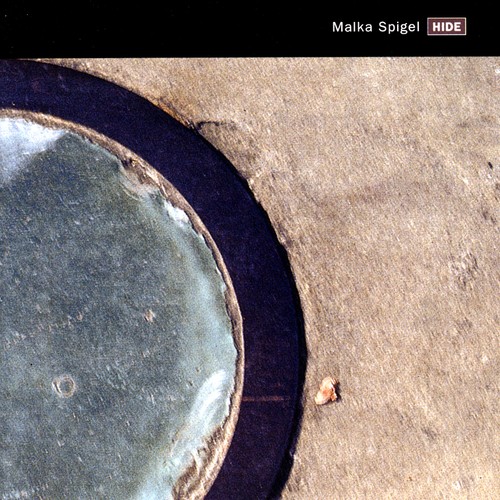 Hide
Available Formats
Tracks
Price
Buy
12" Vinyl EP
7 tracks

£

19.99

CD EP
7 tracks

£

24.99

Download EP (

MP3

)
7 tracks

£

6.93

Download EP (

FLAC

)
7 tracks

£

6.93
Description
Malka Spigel - Hide
Release date 10 January 1997


Malka's first solo release since 1993's critically acclaimed Rosh Ballata album (WM1). It features 4 new pieces from Malka with three remixes by Incarnate, Immersion & GMan/
Nigel Walker.

~
Malka's music is pop seen through a distrorting mirror, subverted & fractured by the more abstract
influences of her other projects (including Immersion, Colin Newman's solo work, etc.) "Returning
Wheel" was previously recorded by Malka's old group Minimal Compact.

~
Incarnate smooth out the disjointed rhythms of "I Just Want" turning the piece into a luscious
monster. Immersion reduce "Returning Wheel" to it's barest elements, and the g-man (Gez Varley
of LFO) trashes "Hide" into a rampaging behemoth.

Tracklisting
12" Vinyl EP (LPSWM10)
Malka Spigel

- Hide

Malka Spigel

- I Just Want

Malka Spigel

- Returning Wheel

Malka Spigel

- Strumgliding

Malka Spigel

- I Just Want (Incarnate remix)

Malka Spigel

- Returning Wheel (Immersion remix)

Malka Spigel

- Hide (G-Man & Nigel Walker remix)
CD EP (CDSWM10)
Malka Spigel

- Hide

Malka Spigel

- I Just Want

Malka Spigel

- Returning Wheel

Malka Spigel

- Strumgliding

Malka Spigel

- I Just Want (Incarnate remix)

Malka Spigel

- Returning Wheel (Immersion remix)

Malka Spigel

- Hide (G-Man & Nigel Walker remix)
Download EP (CDSWM10)