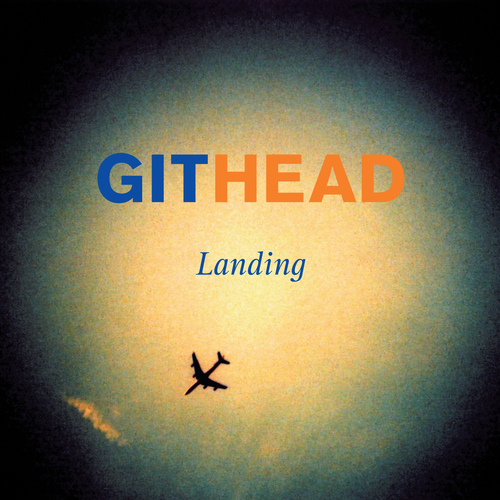 Landing
Available Formats
Tracks
Price
Buy
CD Album
10 tracks

£

10.00

Download Album (

MP3

)
10 tracks

£

7.99

Download Album (

FLAC

)
10 tracks

£

7.99
Description
Githead - Landing
Landing marks Githead's fourth release (its third album) since its inception in 2004. In a short career that's boasted more 5-star reviews than most bands have had hot dinners, Landing is, without a doubt, Githead's most accomplished recording to date.
For the uninitiated, Githead are Colin Newman (of Wire), Malka Spigel and Max Franken (of Minimal Compact) and Robin Rimbaud (aka Scanner). However, who they are is far less important than what they are. And what they are is a band, rather than a collaboration between four individuals. Githead is a band that has developed incrementally and organically: from the Krautrock-infused roots of its 2004 debut EP, Headgit, through an expansion in style and mood on the first album, Profile (2005), to the self-descriptive Art Pop (2007) -- critically regarded as the band's zenith. Improbably, Landing goes one better.
On Landing, all the familiar components of Githead's distinctive idiom remain in place -- Newman and Rimbaud's minimalist guitar patterns, their supremely catchy melodic sense, Spigel's propulsive bass rumble, Franken's solid, steady drive -- but Landing broadens the band's vocabulary considerably. Adding depth, texture and shading, Landing's ten tracks are somehow simultaneously harder, edgier, more expansive, more organic, more hypnotic.
Crucially, though, while Githead might now be speaking a more sophisticated, nuanced language, they never once lose touch with their essential pop sensibility. It's this unique balance of convention and subtle experimentation that's always distinguished Githead from so many others attempting to plough the same adventurous avant-pop furrow.
Go
here
for lyrics and reviews.
Tracklisting
CD Album (WM43)
Githead

- Faster

Githead

- Take Off

Githead

- Before Tomorrow

Githead

- Landing

Githead

- Ride

Githead

- Over The Limit

Githead

- Lightswimmer

Githead

- From My Perspective

Githead

- Displacement & Time

Githead

- Transmission Tower
Download Album (WM43)