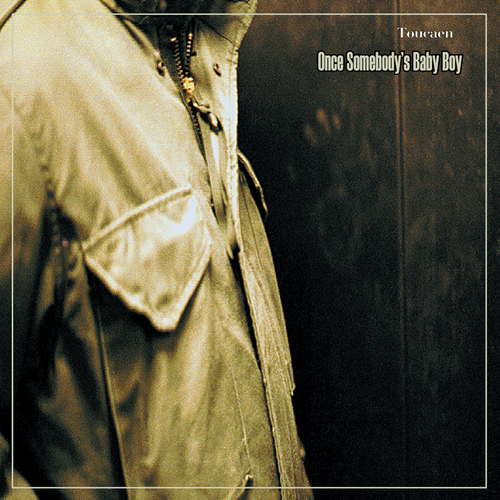 Once Somebody's Baby Boy
Available Formats
Tracks
Price
Buy
CD Album
6 tracks

£

8.99

Out of stock

Download Album (

MP3

)
6 tracks

£

5.94

Download Album (

FLAC

)
6 tracks

£

5.94
Description
Toucaen - Once Somebody's Baby Boy
Release date 4 October 2004


Nearly 3 years after his Swim debut "Lecci On The Grande Jatte" on the Swim Team #2 label
sampler Manchester's Dave Scattergood has finally delivered his widescreen debut album "He Was
Once Somebody's Baby Boy". At once a narrative and a soundtrack the album's trajectory arcs
through an "arrhythmic year's hop on synthetic celluloid", as it's author would have it.
Toucaen's music is both simple and complex, electronic in construction rather than content, it's
influences range from Eric Satie to Warpadelica, Steve Reich to drum n' glitch, yet all the while
imbued with that illusory quality that makes it the soundtrack to his life, to my life, to your life.
Triumph, tragedy, banality and beauty are all there.
Reviews
"post-Aphex beat beauty", "Toucaen's vision has kept it's foresight locked at the correct angle with
influence from Autechre, Aphex Twin, Squarepusher, Brian Wilson and many classical
compositions" -
Billy Hell Flux Magazine
"very much a beats & riffs affair - Once Somebody's Baby Boy is an electronic romp through a
territory influenced as much by John Adams's patternings as by Bjorkish Matmos textures" -
Louise Gray The Wire
Tracklisting
CD Album (WM27)
Toucaen

- Prelude & Copper Rooftop

Toucaen

- Springs Under Halle

Toucaen

- Sunset Drinks in Little Havanna

Toucaen

- 9-20pm Car Ride

Toucaen

- Thinking Whilst Aligning Bridges

Toucaen

- Making Their Way Back Home
Download Album (WM27)