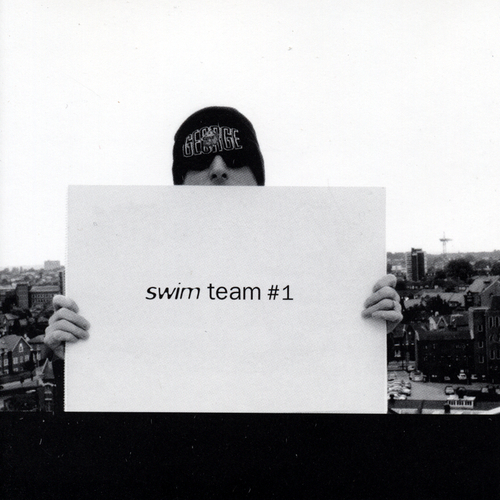 swim team #1
Available Formats
Tracks
Price
Buy
CD Album
17 tracks

£

8.99

Download Album (

MP3

)
17 tracks

£

7.99

Download Album (

FLAC

)
17 tracks

£

7.99

Download Album (

FLAC

)
17 tracks

£

7.99

Download Album (

MP3

)
17 tracks

£

7.99

Download Album (

MP3

)
17 tracks

£

7.99

Download Album (

FLAC

)
17 tracks

£

7.99

Download Album (

FLAC

)
17 tracks

£

7.99

Download Album (

MP3

)
17 tracks

£

7.99
Description
Various Artists - swim team #1
Release date 20 January 2000


Swim, the label established by Colin Newman (of the currently reformed Wire) and Malka Spigel
back in 1993, releases this low-price sampler CD of recent and forthcoming delights in May 2000.
A chance to dip into Swim's warm and fertile waters, Swim Team #1 melts the boundaries of
atmospheric, mood-shifting electronica and guitar-based rock. A diving board to launch label
debutantes Symptoms, S. Gears and child prodigy Bumpy (he's 11!) - all of whom have debut LPs
slated for release soon - the compilation contains highlights from the recent past and splashy new
tunes from respected outfits like Ronnie & Clyde and Silo.

Both Colin and Malka contribute previously unreleased songs individually and together under the
guise of Immersion, while the ultra-rare Newman/ Corrado Izzo track 'The Narrativ' makes its way
back from 500 copies only and-sold-out-in-a-day obscurity on the German i220 label.

Come on in, the water's fine!
Reviews
Swim Team #1 is an extraordinary compilation that manages to be both challenging and highly
listenable at the same time..The only downside, really, is that if you get this you'll probably end up
having to buy at least half a dozen of the albums from which the tracks were taken.
RECORD OF
THE WEEK Mark Edwards SUNDAY TIMES
Bargain
Louis Pattison NME
The sounds of swim team #1 are prime examples of what you can do with a little bit of equipment
and a lot of great ideas. You watch, in about 5 years Madonna'll be trying to make an album like
this one.
Paul Doyle FIESTA
A consistently invaluable compilation from one of the best nu-avant-rock labels anywhere
Neil
Davenport JOCKEY SLUT
The Team #1 mood is a post-techno, ambient rock coctail...Newman's unjustly neglected genius
for combining gorgeous melodies with experimental barbs is well to the fore.
Chris Darke MUTE
All hail the true experimental artists...the ultrafunk of Ronnie & Clyde, the dark dub of Immersion
and the analogue echo drop of Lobe sound like nothing you've heard before - without sounding
anal into the bargain! Check this out.
Skip Tracer FLIPSIDE
Swim prove that whether it's gloomy post rock or chunky high plains dub, you'll never be short
changed in the surprise stakes.
Calvin Bush MUZIK
Tracklisting
CD Album (WM30)
Malka Spigel

- Tall Grey Buildings

Silo

- Templates

dol-lop

- Phase

Ronnie & Clyde

- Mikki Maus

Lobe

- red spaces

Symptoms

- Burn

Newman / Izzo

- The Narrativ

S Gears

- 1st Person (first version)

Bumpy

- Pizza

Malka Spigel

- The Fishes and The Shining Sea

Colin Newman

- Blank Canvas

Legion of Green Men

- Constellation

Immersion

- Walkabout Mix (by Mick Harris)

Immersion

- Dahab (Edit)

Symptoms

- Versus (fade)

Spigel * Newman * Colin * Malka

- Strumgliding (Edit)

Silo

- Bulk (Work In Progress)
Download Album (WM30)
Download Album (WM30D)