Welcome to the latest edition of swim~'s occasional info mailing, this time we have a seasonal flavour!
SWIM TOTES -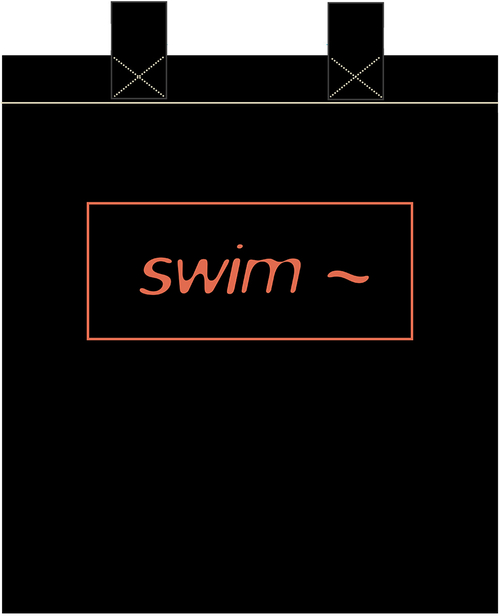 swim ~ has released quite a few things this year (see below for more detail - you can also READ ABOUT SOME OF THIS YEAR'S RELEASES HERE) and has added quite a few things that have been unavailable for many years to the mail order store. NOW WE'D LIKE TO MAKE A LITTLE SEASONAL OFFER.
We have made a limited number of swim ~ tote bags and offer them free to anyone that spends £30.00 or more at the store. The offer will run out when the bags run out! The bags are perfectly sized for 12" vinyl purchases but the offer works perfectly well for purchases on any available medium! Head to the swim store to claim your offer. The bags are not available for individual purchase at this time.
And with that we would like to wish all subscribers SEASONAL GREETINGS and hope your 2017 is great!
peace
c+m
Now here's the September newsletter in case you didn't get it. (please ignore if you already did)
Rather unusually, we have news of several items available this autumn. We start with the first new Immersion album since 1999: Analogue Creatures Living On An Island. Next up, new sub-label Sentient Sonics is rereleasing the first three Colin Newman albums (A-Z, provisionally entitled the singing fish and Not To). And Malka Spigel's Gliding is finally available on CD. So without further ado, here's everything you need to know!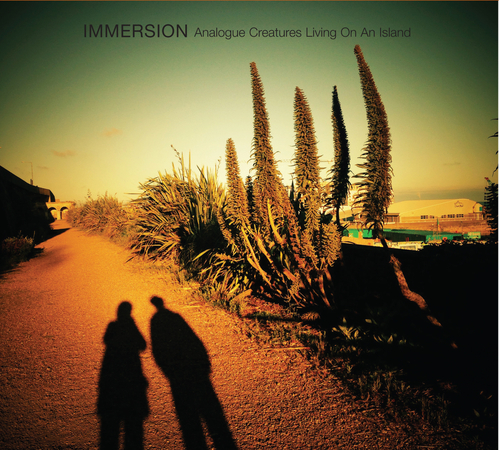 IMMERSION Analogue Creatures Living On An Island OUT 25 NOV 2016 - PRE ORDER NOW
STREAM FIREFLYS ON THE QUIETUS
1. Always The Sea
2. Nanocluster
3. Fireflys
4. Shapeshifters
5. Living On An Island
6. Mechanical Creatures
7. Spinner
8. Organic Cities
9. Slow Light
PRESS RELEASE
Immersion's new album of seductive instrumentals takes in a wide range of moods and energies. Their music is a kind of Electro-Kosmishe - the sound of the 21st century, which nonetheless draws inspiration from German pioneers such as Cluster and Popol Vuh. And, like those groups, Immersion can create a world which is simultaneously devotional and sensual.
Combining the considerable talents of Malka Spigel of Minimal Compact and Colin Newman of Wire, Immersion is a true collaboration, with no delineation between who plays or does what. "We don't have fixed roles in Immersion," says Spigel. Newman concurs: "You can't really tell who plays what."
Between 1994 and 1999, Immersion released three critically acclaimed albums of expansive instrumental electronica – music which encompassed the meditative and the hallucinatory. They also garnered remixes by some of the biggest names in electronic music. And then? Then, they faded from view…
Cut to a mere 17 years later, and a new Immersion album glides into earshot. Their sound is unmistakable. And yet, clearly, the duo have evolved. Immersion has returned a different beast. The pulsing and sliding analogue synths are still present and correct. Indeed, the stately and plaintive Mechanical Creatures, with its constantly evolving web of analogue synth throbs, could easily find a home on Fripp and Eno's classic Evening Star album. But there are also several sonic advancements from Immersion's previous recordings.
The most noticeable differences are the introduction of guitars into the mix and an increased sense of urgency to their compositions. This means Analogue Creatures Living On An Island cannot be classified as ambient music. Although it does have its contemplative moments - such as the gently unfolding Slow Light - the majority of the album is powered by a strong sense of motion. Nanocluster is a tense and insistent composition. Coming over like the score to some futuristic spy film, it demonstrates Immersion's skill at creating miniature sound worlds alive with detail. Meanwhile, the urgent forward propulsion of Organic Cities weaves in shades of prime era Tangerine Dream - and may well be the album's highlight. The fact the album has been largely constructed using analogue instrumentation rather than digital, definitely gives it a warmth and depth which sets it apart.
During Immersion's 17 years hiatus, Spigel and Newman have been far from idle. Spigel released acclaimed solo albums, exhibited her distinctive photography, and performed sold-out shows with a reformed Minimal Compact. Newman helmed the revitalised Wire through a series of stunning gigs and poll-topping albums. Besides which, the pair collaborated with Max Franken and Robin Rimbaud (aka Scanner) as Githead, purveyors of skewed art-pop. And yet, despite all these outlets for their creativity, they decided the time was right to reactivate Immersion. "It felt like the right moment for us to do something with synths again," says Newman. "We had the urge to create instrumental, free-flowing music, which didn't depend on any kind of verse/chorus/middle eight format. Music that could also be propulsive without resorting to any kind of obvious drumming."
And it's true the album exhibits a very organic flow. Another contributory factor could well be the duo's relocation from London to Brighton. "We live ten minutes away from the sea," says Spigel. "We walk by it almost every day. It's different every time we see it, even every hour. We've definitely been inspired by the light and the sound." This influence is perhaps heard most strongly on Spinner, the sonic equivalent of a bright spray of light radiating across a seascape.
Analogue Creatures Living On An Island is the point where Immersion emerge from being one of the UK electronica scene's best kept secrets, and gain the recognition they so richly deserve.
VINYL
For those who prefer vinyl, the album is available spread across two 10" singles: Analogue Creatures and Living On An Island.
The tracklisting is the same – only the running order differs. Analogue Creatures is Out Now. Living On an Island is released on 25 November.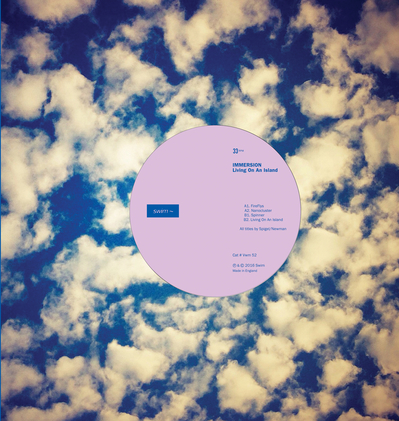 1. Always The Sea
2. Shapeshifters
3. Organic Cities
4. Mechanical Creatures
5. Slow Light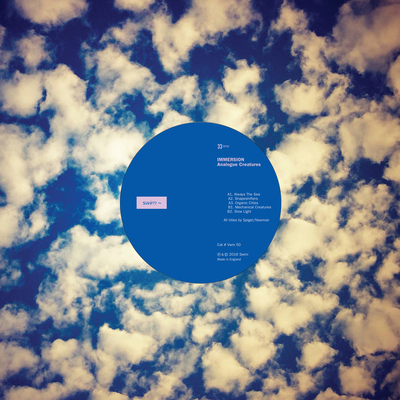 1. Fireflys
2. Nanocluster
3. Spinner
4. Living On An Island
GIGS
Immersion only rarely plays live – just two appearances up to the beginning of 2016 – but occasional live shows are now taking place. The most recent, our third in 2016, was at the Pop-Kultur Festival in Berlin in early September, as a collaboration with Ronald Lippok. You can read a review of it on the Quietus. The next will be at The Verdict, in Brighton, on 1 October as part of the Coloured Memories event. This is followed by a show on 19 November at the Ozen Bar, Tel Aviv, and will include a collaboration with Ulrich Schnauss.
------------------------------------
A-Z, provisionally entitled the singing fish, Not To and the new sub label Sentient Sonics
OUT 28 OCTOBER 2016 PRE-ORDER NOW
STREAM ORDER FOR ORDER (RIVERSIDE DEMO) ON SOUNDCLOUD
Swim doesn't do rereleases per se, so when the opportunity came to reissue the first three Colin Newman albums (on vinyl and CD only), there was nothing for it but to create a new sub-label, Sentient Sonics, named by our friend and sometimes co-conspirator Graham Duff. The Sentient Sonics website contains all of the press releases for the three albums.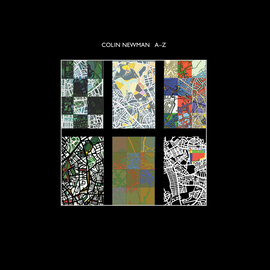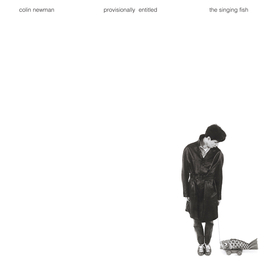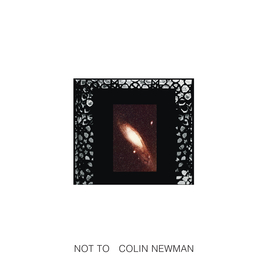 For those anxious to know what's on the records, here's the basic info.
The LP Versions feature the exact same tracklisting as the orignal vinyl releases - this is NOT the same as on the original CD releases.
The CD Versions are each a double with the first CD being a duplicate of the original vinyl release and the second having the original extra tracks from the first CD releases (including CN 1) plus B-sides, studio and home demos, and anything else which was in the archive!
Neither swim ~ nor Sentient Sonics own the original masters (they are kindly offered under a "free licence" from Beggars Banquet), and so it will not be possible to offer these releases in any downloadable or streaming digital format. So if it's the extra tracks you are interested in, the CD is the only way to legally acquire them.
------------------------------------
MALKA SPIGEL - GLIDING - NOW AVAILABLE ON CD - ORDER HERE
STREAM STRUMGLIDING ON SOUNDCLOUD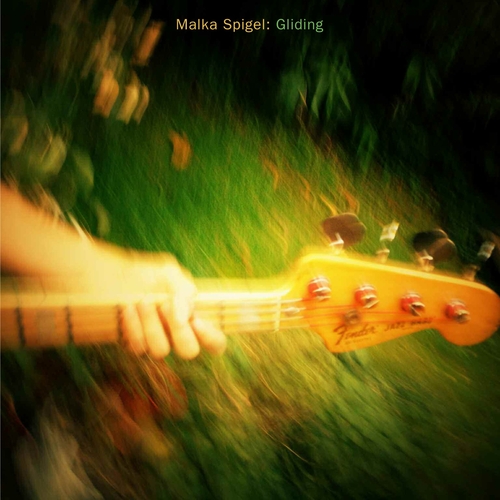 Originally released in 2014, the Gliding mini-album is both a companion to the 2012 album Every Day Is Like The First Day and a record of the band that played a string of live shows in support of that release. The band consisted of Malka, ably abetted by Ronald Lippok (from To Rococo Rot & Tarwater - who has also collaborated with Immersion), Gil Luz (Hexenschuss), Uri Frost, Colin Newman, and (sometimes) Matthew Simms (Wire) and Julie Campbell (Lonelady). The shows included songs outside of the "album" repertoire and brought its own distinctive voice. This is the release that caused Nat Cramp from Sonic Cathedral to dub Malka "The Queen of Shoegaze"!
Tracklisting
1. Strumgliding
2. Hacol Zaram Beyachad
3. Tall Grey Buildings
4. Dreamwalking
PRESS RELEASE
In winter 2012, Malka Spigel played a series of concerts in France and Israel, with a full band, to promote her third solo album, Every Day Is Like The First Day. The performances drew not only from her latest record but also on several of her earlier releases, with older tracks (in completely rearranged formats) becoming highlights of the live set and, in turn, laying the foundations for Gliding.
Immediately following the 2012 dates, Spigel embarked on a studio project with the band. The objective was to revisit those live highlights as a springboard for recordings that would capture the power and dexterity of the musicians' live performances and at the same time channel their creative synergy into new sonic territory.
Gliding features the core lineup of Spigel (bass, vocals), her partner Colin Newman (Wire/Githead; guitar), Ronald Lippok (To Rococo Rot/Tarwater; drums), Gil Luz (Hexenschuss, Mambas; keyboards) and Uri Frost (Mambas; guitar). Also making appearances are Matthew Simms (It Hugs Back/Wire; guitar) and Julie Campbell (Lonelady; guitar).
As always, Spigel gathers an eclectic range of styles. Her signature dubby bassline and a rolling rhythm anchor the harmonically lush "Strumgliding". Dating from Spigel's 1993 solo debut, Rosh Ballata, the Hebrew-language "Hacol Zaram Beyachad" (featuring Campbell on guitar and backing vocals) is elegant in its simplicity. Meanwhile, on "Tall Grey Buildings", Spigel transforms the austere urban landscape into blissful pop, in the process reinventing shoegazing for 2014. By contrast, the closer, "Dreamwalking", is a darker, harder-edged, more mysterious affair, with its kaleidoscopic layers of guitar, Mellotron and heavy, distorted bass. (The tracks were finished and mixed in swim~ studio by Colin Newman.)
Gliding is a transitional record, or perhaps a prologue, for Spigel: this is very much the work of an artist on the threshold of a new creative cycle, reimagining existing material in intriguing, forward-looking ways, brimming with fresh ideas and pointing ahead in myriad directions.
++++++++++
Thanks for reading!
Swim~'s mail-outs will continue to be occasional and somewhat haphazard and you never know there might be something you want to read in them!
If you are interested to stay on top of news, please visit the following pages on Facebook:
Immersion // Malka Spigel (artist page) You can also try Colin Newman (artist page) // swimhq.com // mayanewman.com // colinewman.com which all do get updated occasionally.